Welcome Gators!
I would like to welcome all new and returning faculty, staff, students, and visitors to San Francisco State University. As members of the SF State campus community we all share the responsibility of maintaining a safe, secure, and healthy environment. Your safety while at San Francisco State University is the primary concern of the University Police Department.
The men and women of the San Francisco State University Police Department are firmly committed to providing our community with the highest level of police service. The San Francisco State University Police Department operates 24 hours a day, seven days a week, year round. There are trained emergency dispatchers that answer the phones 24 hours a day and there is always a police officer on duty who will respond to calls for assistance. If you have questions or concerns please contact the University Police Department at (415) 338-7200, or come by the Police Department located on North State Drive.

Reggie Parson
Assistant Vice President & Chief of Police
Division of Campus Safety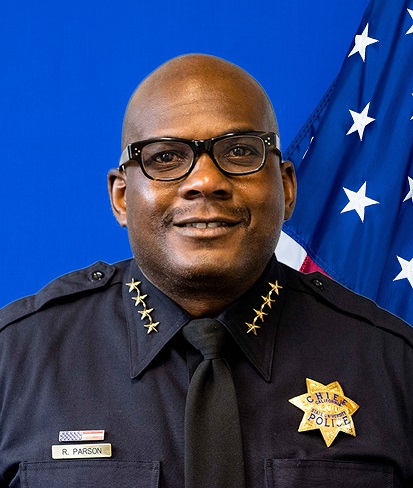 Reggie prides developing and fostering trusting relationships within our campus community and continually seeks to build creative structures that support and promote community policing as this ultimately benefits student success.